If you are looking for the best and recommended hair loss treatment centres in Malaysia, you are in the right place.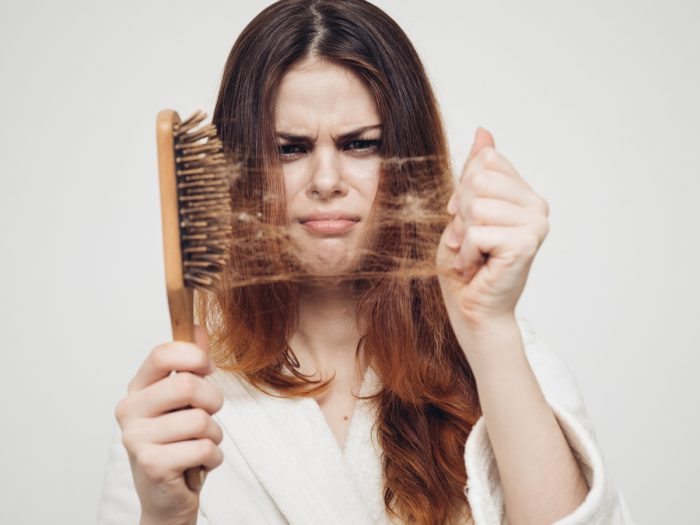 There are many causes for hair loss in both men and women. The cause of your hair loss will need to be determined before you consider the hair loss treatment solution that is right and effective for you.

A hair loss treatment solution is not a one size fits all solution. Most hair loss centres in Malaysia have over-simplified solutions and do not dig deep enough to your problem. You may have a medical problem or you could be taking a medication that is causing you to lose hair? For whatever reason there might be, an effective hair loss treatment solution needs to be personalised and 'tailor-made' for you.

If your hair loss problem still persists after trying all those hair loss solutions that don't actually work, it may be time to consider booking an appointment with a medical specialist. A medical specialist will have a better and a deeper understanding of your hair loss as they are able to diagnose the root cause of your hair loss problem as accurate as possible even before suggesting any hair loss products or services. Further, a medical specialist will have a wider range of treatment options as certain hair loss conditions may just require prescription medication alone. Many prescription medications are controlled and are only available by prescription from medical doctors.
Best Hair Loss Treatment Centres in Malaysia
To find a hair loss treatment centre in Malaysia, check out our top best hair loss treatment centre list below.
Methodology: The selection of the hair loss centres is based on Google Search Results, reviews and information available on blogs and forums.

Disclaimer: The list of centres has been arranged in no particular order.

1) ARC Beauty and Wellness Centre

ARC Medical Group has 3 branches in Kuala Lumpur.

ARC Wellness Centre offers a full range of aesthetic treatments for men and women of all ages.

This includes hair loss treatment services such as medical treatment for hair restoration, FUE hair transplant and Stem Cell Hair Treatment.

arcmedicalgroup.com.my | FB: arcbeauty | WhatsApp: +60 17 817 1875

Reviews: 5.0 overall rating based on 31 reviews (source)
2) Svenson Hair Care

For 60 years, we've brought trichology to clients the world over. Our first Hair Centre opened in 1956 London and while the tools and techniques have since progressed throughout Hair Centres in Asia, our convictions remain the same: hair and scalp care that's committed, holistic and effective. Delivered by Trichologists and Hair Consultants who have your best interest at heart.

Today, Svenson Hair Centres are present in Hong Kong, Indonesia, Macau, Malaysia, Singapore.

In Malaysia, their branches are in Subang USJ, Kuala Lumpur, Mid Valley, Petaling Jaya, Penang, Ipoh and Johor Bahru.

svensonhair.com.my | FB: svensonMY

3) Da Vinci Clinic (Kepong)

The Da Vince clinic group is headed by Dr. Tristan Tan. DaVinci Clinic offers a huge range of cosmetic surgery and cosmetic dermatology procedures to enhance and improve physical appearance.

This clinic prides itself on being patient-centric and goes all out to understand the goals of the patient and meet them. Among the cosmetic treatments the clinic offers are spot, scar and tattoo removal, laser treatments, skin rejuvenation, Botox, fillers, microdermabrasion and other aesthetic procedures.

Reviews: 4.4 overall rating based on 29 reviews on Facebook.

Treatments & Estimated Prices Related to Hair Loss Treatment:
Hair Regrowth Injections (HRI): RM 800 - RM 1,800
Hair Restoration: RM 800 - RM 1,800
Laser Hair Therapy: RM 280 - RM 380
Mesotherapy: RM 800 - RM 1,800
PRP (Platelet Rich Plasma) Therapy for Hair Loss: RM 800 - RM 1,800
Treatment for Female Pattern Baldness: RM 800 - RM 1,800
Treatment for Male Pattern Baldness: RM 800 - RM 1,800
4) Klinik Dr Inder

Klinik Dr Inder is a contemporary world class medical aesthetic clinic that offers an extensive range of aesthetic treatments for men and women of all ages.

This includes hair restoration by Follicular Unit Extraction (FUE) method, Hair Loss Treatment, Eyebrow restoration as well as treatments for Male Pattern Hair loss and Female Pattern Hair Loss.

klinikdrinder.com | FB: Klinik-Dr-Inder

Reviews: 4.9 overall rating based on 14 reviews (source)

5) Smart International Aesthetic - Kuala Lumpur

Smart International Aesthetic at Glojas Health Clinic is a world class modern facility very much focused in Hair Restoration, Body Contouring, Aesthetics, Skin & Body Regenerative Medicine; and designed to bring the world's latest and finest medical treatments not only to Malaysia but internationally. Our domestic and international faculty has the most advanced approach to medical care.

Dato' Dr. Jas G is Board Certified by the American Board of Hair Restoration Surgery (ABHRS) and also Letter of Credentialing and Privileging Aesthetic Medical Practice (LCP) holder credited by the Ministry of Health Malaysia. Dato Dr JasG is certified and carry many qualifications and have performed many successful procedures over the years.

glojasaesthetic.com | FB: smartinternationalaesthetic

Reviews: 4.9 overall rating based on 14 reviews (source)


6) Dr. Ruban's Skin & Hair Clinic (Dr. Ruban Satkuna Nathan)

At Dr Ruban's clinic, services include the full gamut of evidenced based General & interventional Dermatologic services for the Skin, Hair & Nails, using the latest in Laser & Light based technologies & recent advances in Hair Transplant Surgery.

The practice of general Dermatology, treatment of infective diseases such as Leprosy & sexually transmitted diseases remains a core skill-set of this practice.
Reviews: 4.0 overall rating based on 24 reviews (source)
7) Dr. Shah Hair Clinic (DRS Medical Group)

DRS Medical Group has 3 branches in Subang Jaya, Kuantan and Johor Bahru..
As one of the pioneer in hair restoration and aesthetic treatments. We have more than 10 years experiences in related field and our vision is to give a very best service to our patient for their satisfaction needs.
The clinic now housed a growing team of expert doctors and well trained nurses, and technical staff, to provide you with a valued service. You are presented with an honest advice on your case and the suitable treatment that is safe and best for you, right after the consultation.
Reviews: 4.3 overall rating based on 118 reviews (source)
8) Yun Nam Hair Care

At Yun Nam Hair Care, we aim to provide effective herbal hair treatments for everyone.
When it comes to hair treatments, nothing surpasses the quality of care we provide. We provide customised hair loss remedies that produce results through tried-and-tested solutions.

yunnamhaircare.com.my | FB: yunnammy
Related:
Next Step?



If you wish to speak to a hair loss specialist or need more information, please feel free to contact us.